Hartleys Crocodile Adventures General Admission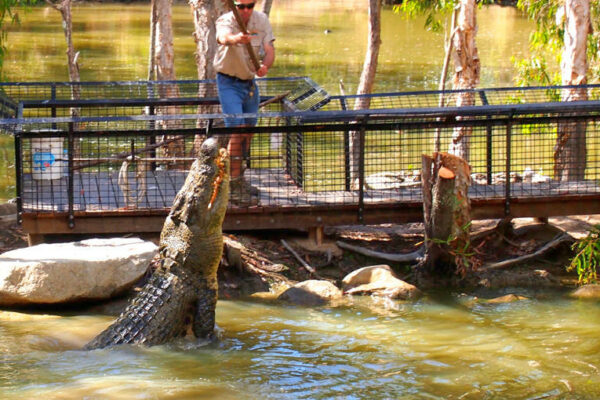 Hartley's Crocodile Adventures is one of the true must-do experiences in the tropical north Queensland region for wildlife-lovers young and old alike. Located at Palm Cove – easily reachable within around 40 minutes from Cairns and 25 minutes from Port Douglas – Hartley's Crocodile Adventures provides the chance to get up close with some of Australia's best native wildlife all within a huge, ten hectare, World-Heritage protected environment.
Tour Hartley's Lagoon – the best spot in the park to see crocs in their natural environment; take the Cassowary Walk and see these huge and strikingly coloured birds that date back millions of years; walk the Wildlife Discovery Trail and see a delightful mix of reptiles and birds, and much, much more. While crocodiles are in the name, there's a host of other wildlife on offer as well, including such favourites as cuddly koalas and slithery snakes. Hartley's Crocodile Adventures is both entertaining and educational – so don't miss the chance to visit when you're in tropical North QLD; grab a ticket online today.